Find out more about what awaits you at The Boot this Christmas…
Whether you pop in with friends, families or colleagues to celebrate the most wonderful time of the year, we have the very best ingredients to make your Christmas your best yet – cheers to that!
Party menu – £37.50pp
Christmas Day menu – £99.95pp
Christmas opening times:
Christmas Eve – 12pm to 11pm (food until 10pm)
Christmas Day – 12pm to 5pm (food until 3pm)
Boxing Day – 12pm to 6pm (food until 5pm)
27th Dec – as normal
28th Dec – as normal
29th Dec – as normal
30th Dec – as normal
New Year's Eve – 12pm to 1am (food until 9.30pm)
New Year's Day – 12pm to 6pm (food until 5pm)
Christmas Menus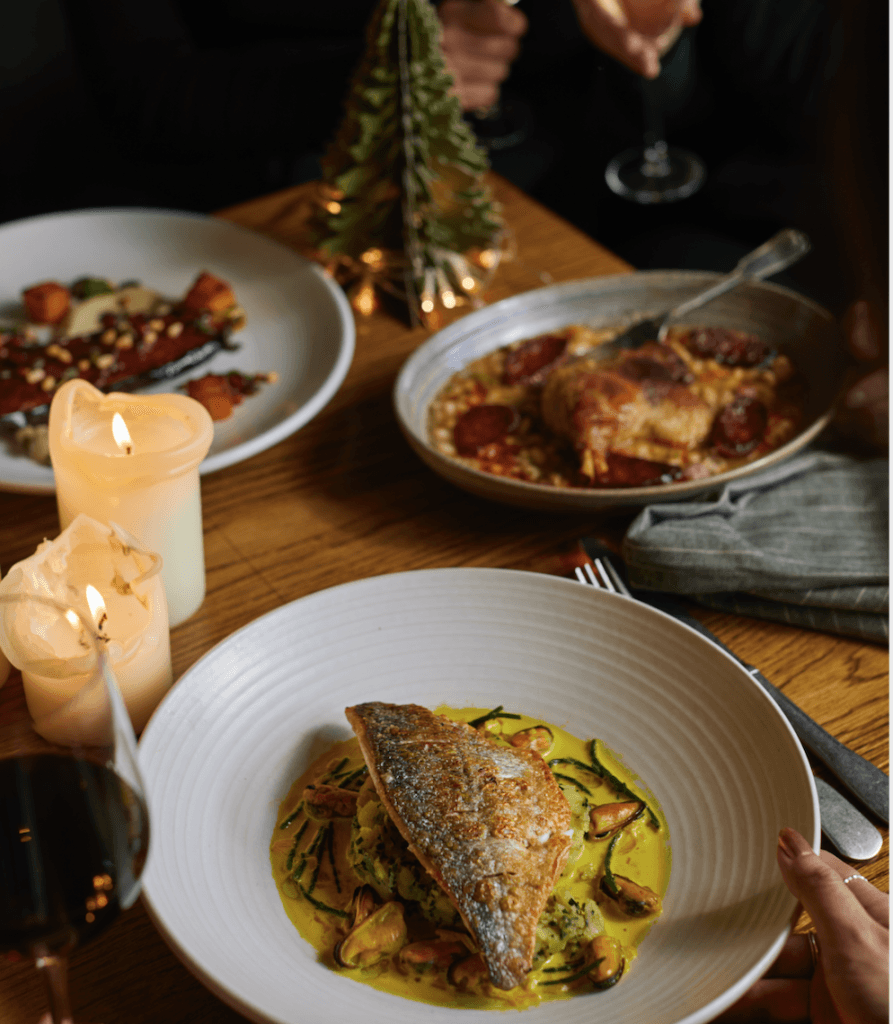 Chef Manoj has created the most delicious Christmas menus for this upcoming festive period. Chef has wrapped up all that makes indulging with friends during the winter months to give our guests a feast for the eyes and tastebuds!
---
Christmas offers
Drinks packages, money off champagne and complimentary off peak drinks – find out more…
---
Book a table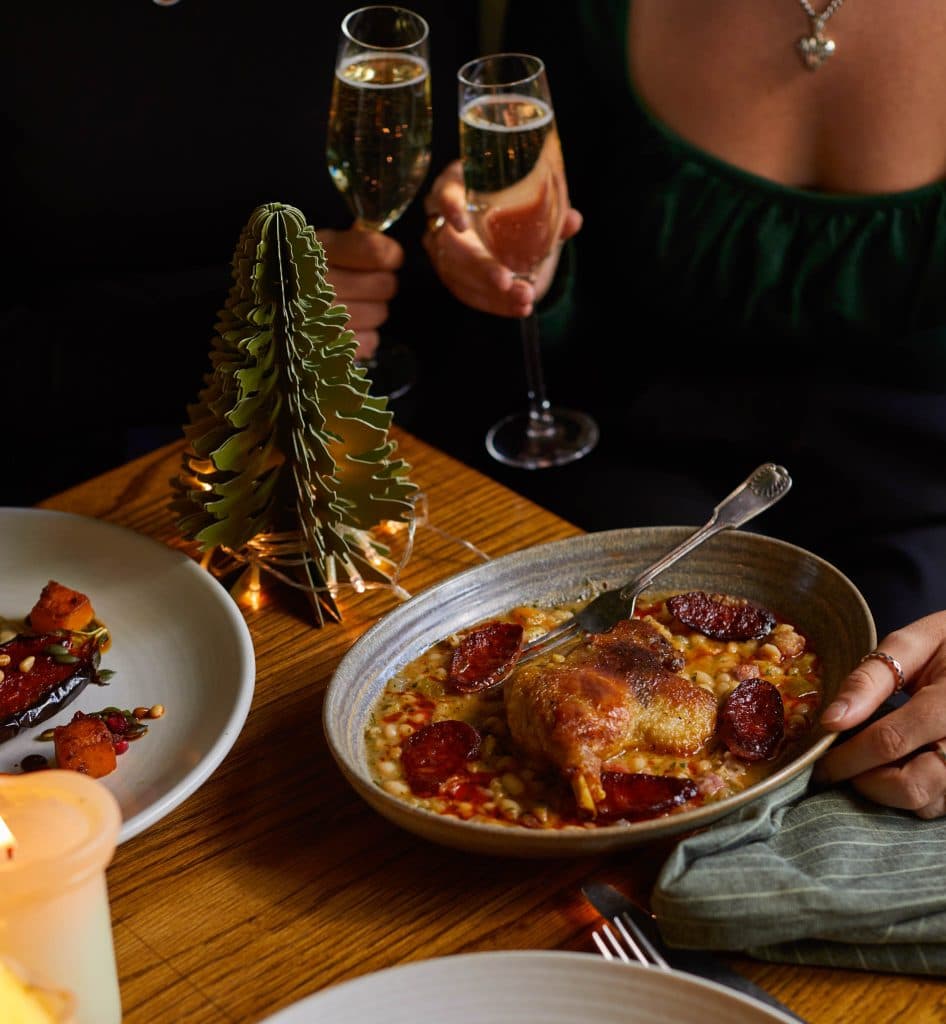 Be sure to avoid disappointment this festive period by booking ahead to reserve your table. If you'd like to book any of our drinks packages or arrange any other special requests, please do not hesitate to call or email us directly.
---
Gift cards and vouchers
Gift great food and drink this Christmas with a gift card for Heartwood Inns. Valid for up to 12 months, our gift cards and vouchers can be used at any of our Heartwood Inns.
From £20 – £250, gift an experience that will be remembered for years to come…
---