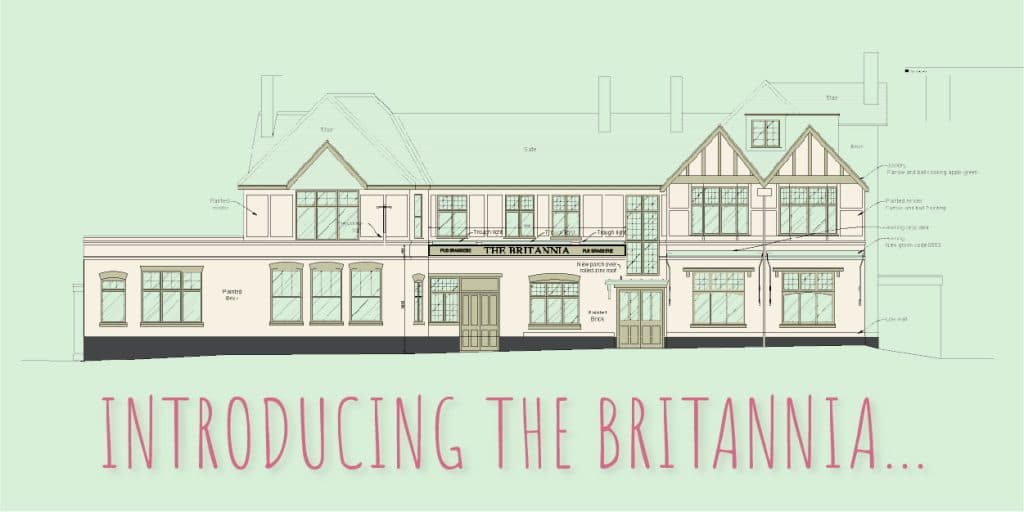 New pub opening!
We have some good news…
The White Brasserie company is opening a new pub! Our first pub opening since The King's Arms, Prestbury just before the pandemic. 
Just down the road from The Oaks, Highcliffe we will be opening The Britannia in Parkstone, Poole.
The pub will have a large airy bar, stunning brasserie and our usual carefully curated snugs and quirky corners for guests to while away a happy hour or two. It will be gorgeous.
We can't wait to welcome the team at The Britannia to this beautiful part of the world and hope you will find time to pop in and say hi to them soon.
If you are interested in any job roles for this site then head over to https://harri.com/WhiteBrasserie-Careers