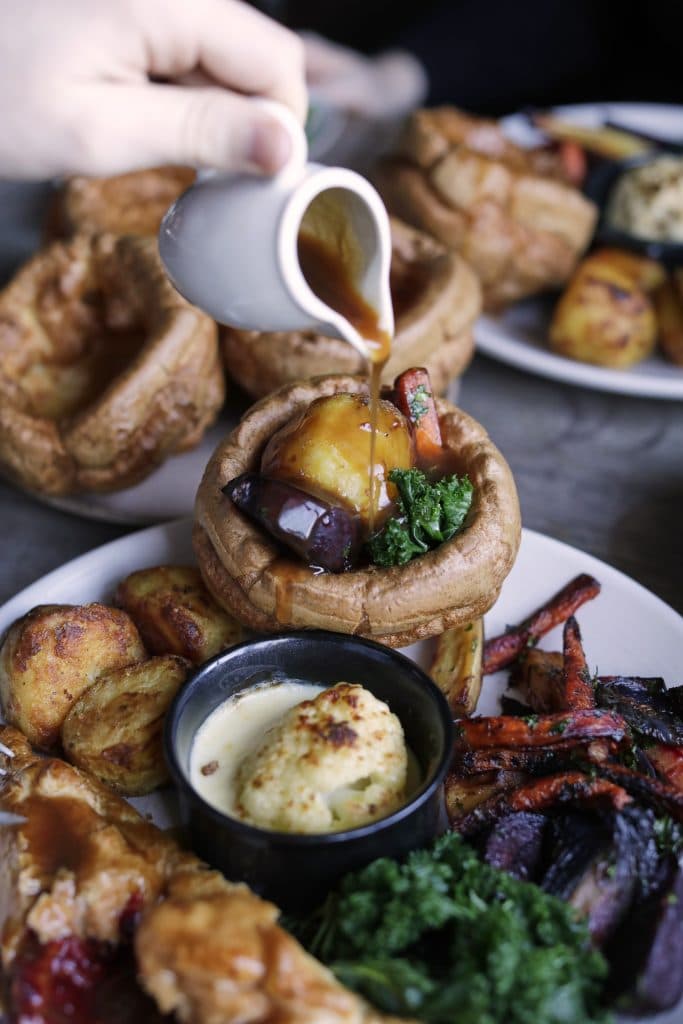 Two courses for £24, add dessert for £6…
Bottomless roasties, Yorkshire puds and lashings of gravy not to mention melt in the mouth beef that is the perfect shade of pink, we can't think of anything better to enjoy on a Sunday afternoon than a classic roast dinner. It's even better when you don't have to cook it or do all the washing up after! Drop into any of our Inns on a Sunday and this is exactly what you can expect to enjoy. The Yorkshires will be piled up alongside steaming jugs of gravy and fluffy roast potatoes with just the right amount of crunch. Our beef comes from family-owned Aubrey Allen, award-winning butchers to the Royal Family. Their beef is grass fed and pasture-reared and dry-aged for thirty days for depth of flavour and tenderness. 
Have we whet your appetite yet? Catching up with the family or taking the pup out for a walk, if this doesn't make your mouth water we don't know what will! All you need to do is bring your appetite and we'll take care of the rest!